Providing Immigrant Investors and their Families a Gateway for Securing an EB-5 Visa
As a USCIS-approved Regional Center, the New Hampshire EB-5 Regional Center is an investment opportunity for qualified immigrant investors seeking an EB-5 Visa.

A Family-Oriented Outdoor Playground
For an EB-5 qualified investment, there is no better choice than the proven business and management of the USCIS-approved Ragged Mountain Resort expansion.
Our mission has been to create value through detailed planning and careful execution from early due diligence to through the construction including meticulously managed budgets and cost controls. The Pacific Group is committed to the success of the New Hampshire EB-5 Regional Center, its sponsored business, and our immigrant visa investor partners.
The sponsored business, New Hampshire Ragged Mountain Resort, is only 90 miles from the Boston metropolitan area. Boston has always been the dominant financial, cultural, intellectual and transportation center of the region. The tenth largest metropolitan area in the United States, the Boston metro area is home to the world's premier universities and institutes, including Harvard University, Massachusetts Institute of Technology (MIT), Brown College, Tufts, Brandies, and Boston College.
Boston is thriving technology and biomedical sector hub including the home to global corporations like Akamai and Aspen Technologies; Biolgen, the third-largest biotechnology company in the world; and Boston Scientific, the worldwide leader in the development, manufacturing and marketing of medical devices. Ragged Mountain Ski Resort is within a 90 minute drive of over 400,000 households and 8 million people. Conveniently located in the beautiful New Hampshire mountains.
The development for Ragged Mountain Resort's expansion is a nationally respected team with proven expertise in the market, in master planning, development and construction.
Unlike many EB-5 projects – Ragged Mountain Resort is not a new business but an existing successful and proven business looking to expand to meet its growing market.
This EB-5 expansion phase is primarily in creating an advanced snow-making system with the addition of 42 million gallon water storage capacity, upgraded new pumping systems, upgraded remodeled lodges, electrical system upgrades, new and expanded major on-mountain snow-making capacity and facilities, and the addition of a new high-speed quad detachable ski lift.
With the expanded snow-making capacity and new lift capacity the resort is positioned to deliver a quality ski experience and is positioned for future non-EB-5 expansions not included in this phase.
The management of the New Hampshire EB-5 Regional Center are experienced business operators.
The basis for a successful ski resort is based upon the installation of a fully integrated modernized on-mountain snow-making system, major water storage capacity, and fast convenient uphill lift capacity. This is the EB-5 funded expansion.
Our Team's Project Gallery

Ragged Mountain Resort is a successful ski destination which is now expanding its year-round accommodations and services. This $35 million expansion is sponsored by the New Hampshire EB-5 Regional Centerand is an EB-5 eligible investment. Your investment funds will be used to increase the resort's ski lift capacity to support 30% more skiers; the construction of a new lodge including hotel, spa and condominiums; and improve numerous onsite amenities such as swimming, tennis, kayaking, and hiking trails.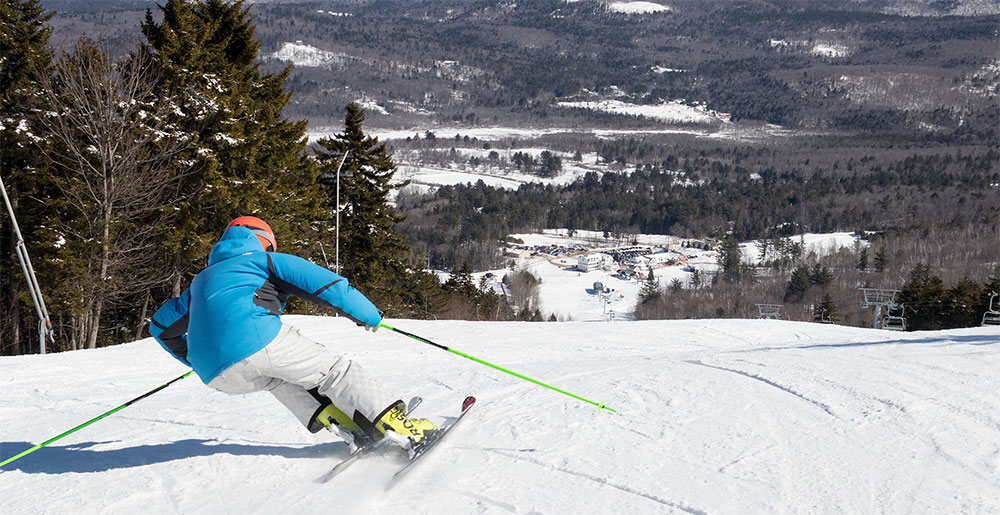 An Exceptional EB-5 Project with Extraordinary Opportunity
Ragged Mountain Resort has been successfully operating for over 40 years
You are participating in a major expansion phase of a multi-million dollar development
Proximity is less than a 90-minute drive from the Boston metropolitan area
Convenient destination to over 8 million prospective real estate buyers
Investment is being overseen by a team of professional real estate developers
Strong support by the community including the Governor of New Hampshire
Educational Assistance Placement Program for Investor family members
EB-5 Investors can purchase prime real estate at a significant market discount
Investors receive an annual two-week VIP package including skiing
Enhanced by a beautiful landscape and natural resources, New Hampshire is famous for its outdoor activities. Ragged Mountain Resort is a family-oriented four-season getaway located in Danbury, New Hampshire, less than 90 minutes north of Boston. Ragged Mountain Resort is on 2,100 acres and includes a ski resort. Within thirty minutes of the resort are a multitude of lakes and rivers, mountains and state parks which provide residents in New England area a premier destination year-round. Only a 5-hours drive from New York City – close enough for a long weekend retreat or vacation getaway!
New Hampshire Mountain Inn (NHM Inn)
Providing overnight accommodations, group parties, food beverage, spa services, weddings, summer parties, outdoor music events and year round accommodations and reservations.
Lakeside Activities
Ragged Mountain is ideally located between the New Hampshire Lakes Region and the Dartmouth-Lake Sunapee Region situated among more than 273 waterways. Residents and visitors have easy access to boats, fishing gear, water skis and more as part of Ragged Mountain's expanding amenities.
Ski Resort
Since 2007, millions of dollars have been invested into Ragged Mountain snowmaking and grooming equipment, lifts and facilities to enhance the mountain as a family ski destination for every level of skier. Ragged Mountain has 45 trails on two peaks serviced by five lifts, including the state's only high-speed, six-person ski lift.
Ragged Mountain is a family oriented resort designed to be enjoyed by all generations in every season. Programs include children's camps and activities, nature hikes, first tracks, tournaments, arts, and crafts. Adults enjoy wellness events, cultural celebrations, and guest chef dinners, concerts, and special celebrations for the Fourth of July, New Year's Eve and other holidays. Concierge, private instruction, and outfitter services assist residents in creating your own personal Ragged Mountain experiences.
"Silver Signature" Project By Audubon International
Ragged Mountain is a member of the Audubon International Silver Signature Program. This program covers the wildlife management, land management, water management, and education of a resort staff. We are proud of this membership as a reflection of our stewardship of the incredible natural resource which Ragged Mountain Resort calls home.
Ragged Mountain's location is ideal as an overnight destination or year-around second home. The Ragged Mountain Resort has the highest value-per-square-foot of any similar resort competitor in the New England market. Market prices have stabilized, sales volume has grown to pre-recession levels and the decline of building costs have spurred new construction in New England.
Historically, New Hampshire has been a strong weekend getaway and secondary home market. Ragged Mountain is within a 90-minute drive of over 8 million people and approximately 400,000 households qualified to purchase a vacation, weekend or retirement home.
The development for Ragged Mountain Resort's expansion is a nationally respected team with proven expertise in the market. As the Regional Center's founder, the Pacific Group, and its development team and affiliates have been leaders in master planning, development and construction of some of the finest commercial, residential and resort properties.
Faxon & Booth. Brad Faxon, a 22-year PGA Tour player with eight Tour victories, and Brad Booth, an award-winning golf course architect, combine their passion for golf with a deep commitment to environmentally respectful design in creating some of New England's finest golf courses. Hart/Howerton. Hart/Howerton's 200 strategists, planners, architects and designers have a global reputation for designing complete environments with thoughtful and innovative solutions that create an authentic sense of place including; Bachelor Gulch in Colorado's Vail Valley; Empire Pass in Deer Valley Resort, Utah; and Spanish Peaks in Big Sky, Montana.
OZ Architecture. OZ Architecture has become a leader in creating high-end residences that address environment, aesthetics and sustainability including the memorable architecture found at The Ritz-Carlton at Northstar Ski Resort in Tahoe, California; Brightwater in Colorado's Vail Valley; Main Street Station in Breckenridge, Colorado; and the award-winning 22 Station in Squaw Valley, California.
Bob Ashton, President and General Manager. Ashton brings extensive executive and financial management experience to his position as the President and General Manager of Ragged Mountain Resort. Most recently, he spent 10 years as President and CEO of the four-season Wintergreen Resort. Ashton is heading up the expansion of Ragged Mountain Resort.
Bob Fries, Advisor. Ski industry veteran, Fries serves on the Board of Advisors for Ragged Mountain. His resume includes Owner and President of Bolton Valley Resort in Vermont; General Manager of Waterville Valley Resort in New Hampshire; Senior VP for Intra West Resorts and General Manager of Breckenridge Ski Resort in Colorado; and CEO of the Olympic Regional Development Authority in Lake Placid, New York.
The Ragged Mountain Resort currently consists of a ski area with seven lifts and two lodges. It's ski lifts provide access to two peaks and 45 trails. One lodge provides service to day skiers with a cafeteria, food service, lounge, bar, and pizza restaurant, while the second lodge is used for administrative purposes, ski rentals, ski schools and ski patrols.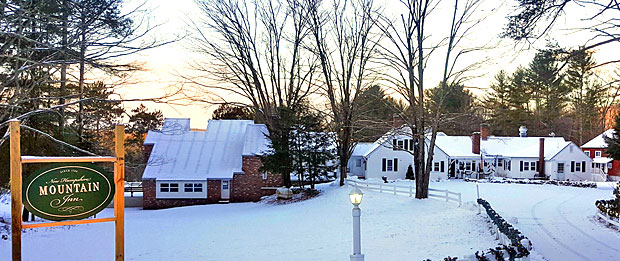 We are now raising $35 million in investment capital to significantly enhance the capacity, accommodations and services of Ragged Mountain Resort. The job creating entity is Ragged Mountain, Inc. who will invest $24.4 million, first expanding and upgrading the ski resort including adding a new ski lift, snowmaking equipment, other amenities; and enhancing the resort's summer activities.
The balance of $10.6 million is designated for a lodge and property including redevelopment by Ragged Mountain Resort Development, Inc. Also included is the construction of hotel/condominium units on land obtained and designated by it, mechanical and common areas, dining area, spa facility, retail shop, expanded rental area and administration offices.
A Qualified Investment for Qualified EB-5 Investors
Ragged Mountain Resort Development Inc. is pleased to offer immigrant investors the opportunity to participate in an extensive development expansion of its year-round accommodations and services. We are offering 99% ownership in a limited partnership in exchange for $35 million that will fund this component of our master plan – a project which has secured the support of the New Hampshire EB-5 Regional Center and is an EB-5 approved investment. Your funds would be used to increase the resort ski lift capacity to support up to 30% more skiers; construct a lodge, condominiums, along with additional amenities and activities to enhance the customer experience.

Coincidentally, two of Ragged Mountain Resort's neighboring competitors are New England based Regional Centers that have executed highly successful expansions using EB-5 derived investment capital. Their success has been largely founded on their ability to provide a diverse array of year-round services, modern lifts and snow making equipment, and ample overnight lodging accommodations. Ragged Mountain is closer to the Boston metropolitan area that either of these competitors.
As a successful operating four-season ski resort, Ragged Mountain is primed for this expansion of enhanced services, overnight accommodations and residential opportunities–all making it a particular effective EB-5 investment. In addition, the resort industry has typically been a high job producing sector providing added safety in securing a permanent Green Card for you and your family.
The New Hampshire EB-5 Regional Center's purpose is to support investors in  their pursuit of a potential Green Card when they seek their citizenship through the USCIS.
This website, (including any content, documents, pages or brochures contained herein) does NOT provide legal or investment advice which can only be given by a qualified lawyer after consultation.
This is not an offer or a solicitation to invest in any securities. Offerings will only be made to qualified investors pursuant to exemptions from registration requirements allowed under relevant U.S. securities laws. 
Investment in the New Hampshire Ragged Mountain Resort Investment L.P. is subject to all the risks normally associated with the financing of commercial real estate and resort development. The investment is suitable only for those persons who can afford to bear such risks and who have no need for liquidity from such investment. Each prospective investor should consider carefully the risk factors attendant to the purchase of a Unit and should seek independent professional advice his own legal, tax and financial advisors. As required by the governments EB5 laws, the acquisition and ownership of a Partnership Unit involve risk. 
The information contained herein has been obtained from sources deemed reliable but no representation or warranty is made as to its accuracy or completeness. Prospective investors are urged to seek information concerning the rights and obligations of the parties.
We specifically disclaim all responsibility of any errors contained within the website, including inaccuracy of omission or commission. Any sponsored project, its owners and staff, shall not be liable for any loss however caused, whether due to negligence or otherwise, arising from reliance on the information within website. 
Prospective Investors are urged and invited to ask questions of and to obtain additional information concerning the terms and conditions of any offering.
Benefits of the EB-5 Program
The U.S. EB-5 Program is the most flexible and open international immigrant visa investor program in the world. There are no requirements as to age, business experience, language skills or location of residency within the U.S.
Education Benefit
Receiving an EB-5 investor Green Card provides benefits for you and your family members if you wish to settle permanently in the U.S. compared to other types of visa programs. Your children also have the opportunity to apply and, if accepted, attend college or university in the United States.
No Waiting Period
Permanent residents are not required to be continuously and physically present in the U.S. over the minimum two year investment period. You can maintain business and professional relations in your country of origin.
Business Freedom
The EB-5 Program provides you freedom of movement and ability to participate in other economic and business interests. You are not required to participate in the daily management of the EB-5 business you invest in, so you are free to pursue other professional ventures anywhere in the world. You are only required to participate as a partner in our Regional Center's sponsored business – New Hampshire Ragged Mountain Resort Limited Partnership.
Term of a Green Card
Once you receive a Permanent Green Card, there is no expiration date. Your Green Card status is valid for your entire life. This saves you time, money and worry of having to reapply on a regular basis.
Residency Location
You do not need to live in the area where the business you invested in is located. No matter what part of the U.S. you may choose to invest in, you can reside anywhere in the U.S. You can live in a city that is close to top schools, or a place where your closer to family and friends.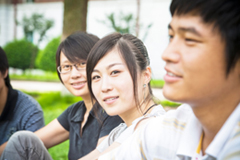 Big U.S. College Tuition Savings
The average tuition for an International Student with a student visa is over $30,000 per year at most U.S. colleges and universities, or $120,000 for 4 years.
New Hampshire EB-5 Regional Center
c/o Cleveland, Waters and Bass, P.A.
Philip M. Hastings, Esquire
Two Capital Plaza, 5th Floor
P.O. Box 1137
Concord, NH 03302-1137
Telephone: 603-224-7761 ext. 1069
Fax: 603-224-6457
Office: 603.768.5700
Email: [email protected]
Also Contact:
c/o Mona Shah & Associates Global
Mona Shah, Esquire
232 Madison Avenue, Suite 1001
New York, NY 10016
Telephone:  212-233-7473